Sea Food Paella in Sampan Cafe - Cox's Bazar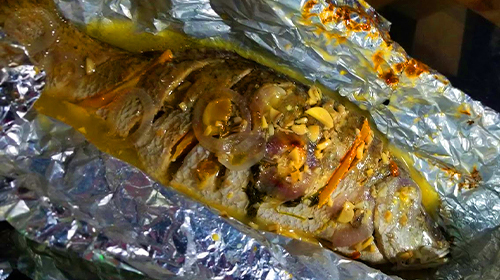 Sea Food Paella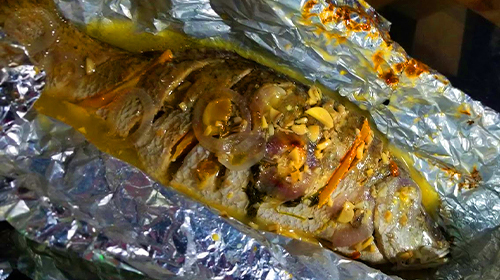 Sea Food Paella
Sea Food Paella is a delicious Spanish item as the main course made with short-grain rice, seafood (shellfish, squid, shrimp, crabs, and lobster), vegetables, and saffron. Seafood Paella's history starts in Valencia. It can be cocked by chicken, rabbit meats, or beans but adding Seafood makes it more delicious. Rice is the most essential ingredient that makes this dish comforting and satisfying.
Seafood Paella is rich in Omega-3 fatty acids, protein, minerals, and vitamins. Seafood Paella increases brain function and infant development of vision. Protect from diseases like cancer, high blood pressure, strokes, and heart disease. Seafood Paella helps to decrease the risk of diabetes, depression, and Alzheimer's disease.
Order now this unique delicious rice dish. Sampan Restaurant and Café ensures you that our Seafood items are fresh and authentic.
Explore
Sea Food Paella Food Gallery | Sampan Cafe