Sampan Beach Resort Amazing SeaView Hotel,
Resort & Café in Cox's Bazar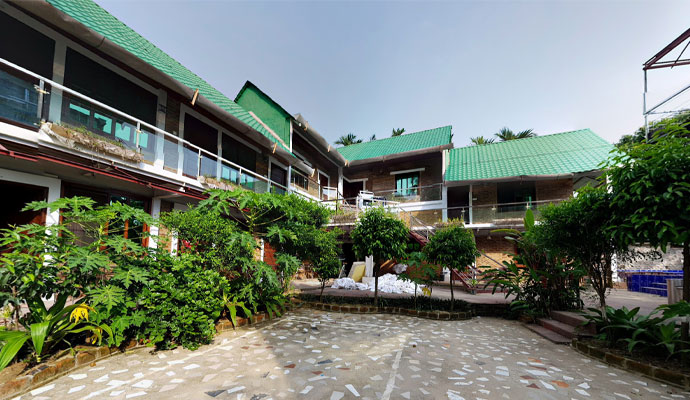 Sampan Resort Cox's Bazar has a restaurant, indoor swimming pool, a bar and shared lounge on the bank of the world's longest sea beach.
Among the various facilities, it facilitates your journey by providing • a pleasing garden, • water sports facilities, • appealing terrace, • playground for kids as well as • appetizing seafood with the dance of sea waves. It has a ✓ 24-hour front desk, ✓ airport transportation, ✓ a shared kitchen and ✓ free WiFi ✓ free Parking throughout the resort property.
Rooms contain • Air Conditioning • A Flat-screen TV • Certain accommodations at the resort have a patio.
At Sampan Resort each room includes • a seating area to have you a natural aesthetic feeling.
explore the amazing sea beach →