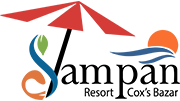 A Mouthwatering Crispy Pomfret Fry in Sampan Cafe- Cox's Bazar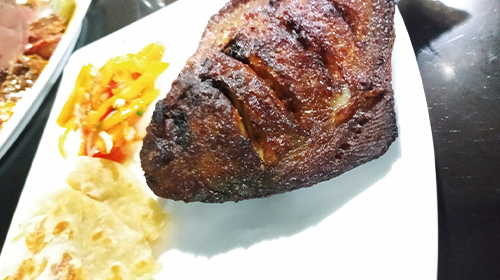 Pomfret Fry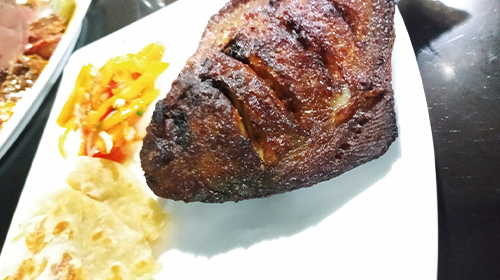 Pomfret Fry
Pomfret known as Rupchanda (রূপচান্দা ) is a very famous fish to eat in Cox's Bazar. Tourists always look for fresh Pomfrets to eat. Pomfrets belong to the Bonaparte family about 20 species divided into 7 genera.
What Does Pomfret taste like?
In south Asia, a huge number of Pomfret (Brama) catches on the sea and it is a big resource of food. Pomfret is sweet and rich in flavor. You can try many types of Pomfret dishes.
Nutrition Value (Is it healthy?)
Pomfret fish is a source of vitamin A, B, D, and B12. Pomfret contains good fats, calcium, protein (Omega 3 fatty acid 15% of our daily value), and iodine. Pomfret is useful for eyesight and brain as well as healthy hair and skin.
Is Pomfret safe to eat?
There is a study that showed some fish contain mercury but Pomfret is safe to eat. There is no toxicity found in Pomfret fish.
What types of Pomfret do we provide?
There are two types of Pomfret as Natural and Farming. We provide you the best authentic sea Pomfret.
Dishes to choose
Sampan Cafe and restaurant offer you two types of Pomfret as fry and curry. You can enjoy either Fry Pomfret with paratha or Curry Pomfret with plain rice.
Fry Pomfret made with Onion and decorated with a slice of potato. You can enjoy either Fry Pomfret with paratha or plain rice.
Pomfret Curry is made with tomatoes and a mixture of spices. Best to serve with hot & steamy rice along with fried prawns.
Where is the Place to Find?
In Sampan Café & Restaurant, we receive any amount of order as you wish.
Explore
Pomfret Fry Food Gallery | Sampan Cafe