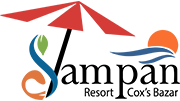 Plain Rice in Sampan Cafe - Cox's Bazar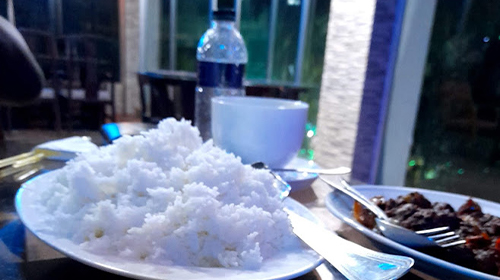 Plain Rice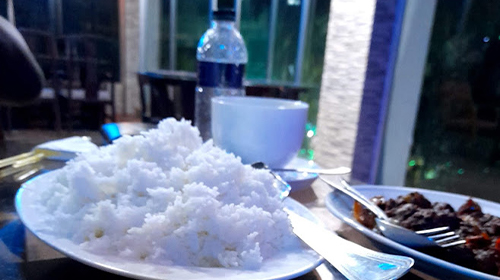 Plain Rice
In Bangladesh, people love to eat plain rice more than other food. People of our country are known as "Machhe Bhate Bangali" and in English fish and rice are what makes a Bengali. Sampan Restaurant promised guests that we will provide the best quality food to our guests.
Nutrition Value (Is it healthy?)
Rice contains calories, carbohydrates, protein, and fiber. Most of the carbohydrate in rice is starch which gives energy to our body. Rice is good for heart health and also reduces the chance of heart attack. Rice contains minerals like manganese, niacin, thiamin, selenium, magnesium, and vitamin B-6.
Rice is gluten-free and improves the nervous system of our body. Rice is quickly digestible and a good source of energy. Rice also helps to reduce colon cancer. Rice helps to lose weight and is good for the skin. Rice is good for controlling Blood Pressure and Blood Sugar.
The place to Find?
As rice is the most common food of Bangladesh we will ensure you that the best quality rice is available for you.
Explore
Plain Rice Food Gallery | Sampan Cafe