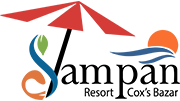 Loitta Fish in Sampan Cafe - Cox's Bazar
Loitta Fish
Loitta Fish
"Bombay Duck" is the real name of a fish called Loitta Fish. It is a famous fish for its delicious taste. People search for loitta fish in Cox's Bazar to taste this famous sea fish. Dried Loitta fish is also a common demand of guests.
Nutrition Value (Is it healthy?)
Loitta fish contains protein, carbohydrates, iron, phosphorus, magnesium, and calcium. Loitta contains low calories so eating loitta does not make any problem in the diet. Loitta also contains Vitamin A, Vitamin B6, B12, Zinc, and Selenium.
Is Loitta Fish safe to eat?
Loitta fish is a good choice to eat as it contains low mercury and rich in nutrition.
Dishes to choose
Sampan Restaurant provides three types of Loitta dishes as Loitta Fry, Loitta Curry, and Loitta Shutki / Dried Loitta.
Loitta fry is a famous dish among tourists. It tastes crunchy and salty. Try our delicious Loitta fry for lunch or dinner.
You can also enjoy Loitta curry which has a spicy and soft flavor. You can eat Loitta fish with rice or roti.
Loitta Shutki/Dried Loitta
This recipe is for all shutki and spice lovers. This menu is made with eggplant, potato, and lots of spices like green chili, red chili, and turmeric powder. This dish is only served with rice.
The place to Find?
All three dishes are available in Sampan Restaurant & Café. Choose your dish and taste the delicious Loitta fish.
Explore
Loitta Fish Food Gallery | Sampan Cafe