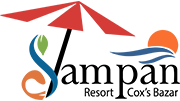 Processed grilled & crispy fish finger in sampan cafe - Cox's Bazar
Processed grilled & crispy fish finger
Processed grilled & crispy fish finger
The fish finger is a British menu also known as the fish stick in America. This dish originated from the United Kingdom. The main ingredient is whitefish meal. The fish used for the dish are Cod, Hake, or Pollock. The fish meat coat with Battered or Breaded. Kids love to eat this dish.
Nutrition Value (Is it healthy?)
Fish Finger contains Iodine, Phosphorus, Omega-3 Fatty Acids, Selenium, and Vitamin B12. Fish fingers will fill up the daily Iodine percentage (100%). Phosphorus is essential for body growth. Omega-3 Fatty Acid helps to prevent heart diseases. Selenium increases the immunity of our body. Vitamin B12 protects our body from diseases like cancer and also gives energy.
The place to Find?
We use the best-branded fish finger for this dish. As we see that U.S. brand fish fingers contain more saturated fat than the U.K. brand. Sampan Restaurant will take all the concern about your food. We will provide the best Fish Finger for you.
Explore
Processed grilled & crispy fish finger Food Gallery | Sampan Cafe