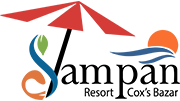 Chiness Vegetable in Sampan Cafe - Cox's Bazar
Chiness Vegetable
Chiness Vegetable
Vegetables are good for health. This dish contains vegetable curry cooked in Chinese style. Chinese vegetables are very delicious and can be eaten with anything. The dish includes many Chinese vegetables like broccoli, bok choy, spinach, cabbage, carrot, tomato, and mushroom.
Nutrition Value (Is it healthy?)
Vegetables are a rich source of folic acid(folate) which reduces the risk of cancer and depression. Vegetables contain copper, magnesium, zinc, phosphorus, selenium, and vitamin A, C, K. Vitamin A helps our eyesight. The fiber helps to digest food. Potassium helps to filter the kidney and reduce blood pressure. Vitamin K also helps to lower the risk of heart disease. Vegetables control blood sugar so this is very good for diabetes patients.
The place to Find?
Vegetables are very essential for health. Chinese Vegetable dish is specially made for vegetarians. Order the Chinese Vegetable from Sampan Restaurant.
Explore
Chiness Vegetable Food Gallery | Sampan Cafe