Make Your Dish Seafood Flavored with Grilled Pomfret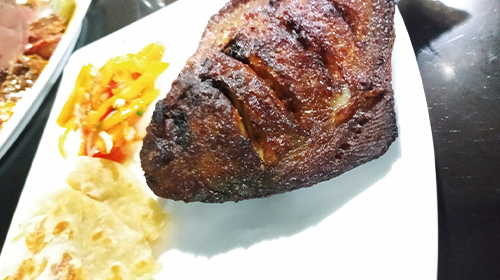 Grilled Pomfret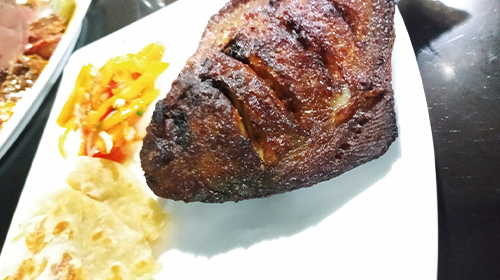 Grilled Pomfret
Grilled Pomfret knew as Rupchanda (রূপচান্দা ) is very famous fish to eat in Cox's Bazar. Tourists always look for fresh Pomfrets to eat.
We provide the best-grilled pomfret than other restaurants. These pomfrets are collected from the Bay of Bengal. Grilled Pomfret is spicy in taste.Pomfret fish is a source of vitamin A, B, D, and B12.
Pomfret contains good fats, calcium, protein (Omega 3 fatty acid 15% of our daily value), and iodine. Pomfret is useful for eyesight and brain as well as healthy hair and skin. Grilled Pomfret is available in Sampan Restaurant.
Explore
Grilled Pomfret Food Gallery | Sampan Cafe