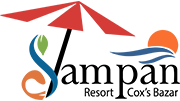 Air-conditioning
If air-conditioning is supplied in the room, prior to switching on air-conditioning, please assure that doors and windows are all closed. Please switch off your air-conditioning when you are outside the room to help us save the environment.
Green tip: The less air-conditioning used, the better the world will be.
Smoking
Please take care of cigarette disposal by rinsing cigarette butts in water before throwing them in the garbage or fiery.
Green tip: Improper cigarette disposal can cause a tremendous impact on the environment such as bush fire, oxygen combustion, green house effect and so forth. Please be aware.
Insect prevention
To prevent insects or wild animals entering the room or tent, it is recommended to quickly close doors after entering/leaving the tent or room. The use of insect repellent is also suggested.
Green tip: Most insects and wild animals are harmless to human.
Lights
All rooms are equipped with lights for your convenience at night. Main switch is located on a side of the desk. Standing lamps have individual switch for your free control.
Green tip: Please switch off any not-in-use lights for energy saving.
Towels
Bath towels are meant for bathroom use only. Improper use of towels causing stain or tear, surcharge may apply.
Green tip: To reduce the release of chemicals, A towel on the rack means you intend to re-use it. A towel in the washing basin means please replace.